October 4, 2019 / Reid M. Jacobs, APHSW-C, MSW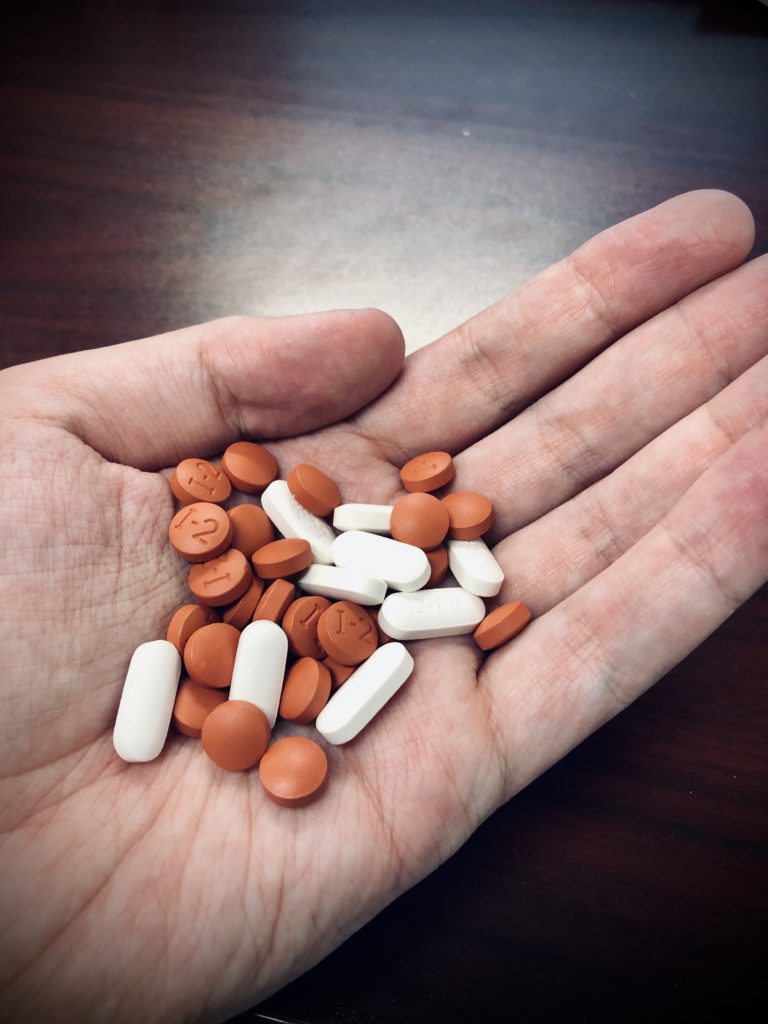 Pain, symptoms, suffering. These are common fears for people with terminal illness, as well as their families. And these are legitimate concerns. Advanced disease affects all parts of the body often causing pain but a host of other symptoms from difficulty breathing, swelling, loss of function, confusion and I could go on. One of the bigger issues caused by all of these is suffering. Surprisingly, not everyone who experiences these symptoms feels a sense of suffering. But that's a different for a different day.
Suffering can take many forms, perhaps directly related to the illness of symptom, but also from fear, distress, and spiritual concerns as well. These forms of suffering can't always be treated with medications. So, how do we manage these issues when medications don't work? This is when we turn to non-pharmacological interventions.
Non-pharmacological is just a big word that refers to interventions other than medications. And a lot of options exist in this category. Hospice and palliative care take a holistic approach, addressing mind, body, and spirit. Our interventions address all these aspects as well.
Non-pharmacological interventions through Faith & Hope include (among other options)
Guided Imagery
Mindfulness Meditation
Prayer & Spiritual Interventions
Distraction Techniques
Journaling
Coloring
Massage & Comfort Touch
Acupuncture & Acupressure
Yoga Nidra
Reiki / Energy Work
Aromatherapy
Heating pad
Ice pack
Some of these can be used to directly manage physical symptoms. Acupuncture and meditation, for example, are great at managing pain. Guided imagery can help with breathing and sleep. Massage and comfort touch and help with selling and anxiety. Even swearing can be an effective option. (Read more about that here.) The Faith & Hope team will assess the individual's needs and offer what best suited for each person.
Like medications, non-pharmacological interventions don't work for every person and the duration of the intervention will vary based on the symptoms being addressed. Unlike their medical counterparts, non-pharmacological interventions have much less chance for negative side effects. The risk for side effects is still present though. Acupuncture has a risk of infection at the puncture site. Some may have mild allergic reactions to herbal remedies, especially if they have seasonal allergies. Patients with damage to the liver or kidney cannot efficiently filter the blood. This can be dangerous as medications and the byproducts of supplements can build up in the system. These side effects are uncommon and usually mild, but it's good to be aware of them.
Again, taking the holistic approach, other non-pharmacological interventions can be used to address psychological, emotional, and/or spiritual suffering. For cases like these, our team might utilize talk therapy, journaling, and even coloring. In fact, the use of adult coloring books can be surprisingly effective.
In all, Faith & Hope Hospice and Palliative Care makes use of all the resources available to us. Our doctors are skilled at using medications to address pain and symptoms, but we are not limited to medications. Faith and Hope has made it a priority to incorporate all the resources to address suffering al all sorts. Providing hospice care in Los Angeles and the surrounding areas gives us a lot of resources thanks to the diversity of cultures and people in Southern California.
If you have questions about non-pharmacological interventions or how we can support you or your loved one, just call us at 818-559-1460 or email to info@faithandhopehospice.com